CONSISTENT GROWTH STRATEGY (CGS)
Formerly known as TIBT
A STRATEGY FOR BABY BOOMERS THAT AVOIDS STOCK AND BOND DECLINES EVERY YEAR AND GENERATES CONSISTENT LOW-RISK RETURNS THAT OUTPERFORM BOTH THE 60/40 PORTFOLIO AND S&P 500 DRAMATICALLY.
THE MOST EFFICIENT INDEX & BOND ETF TRADING STRATEGY, PERIOD.
SELF-DIRECTED TRADER, INVESTOR, OR ADVISOR GET THESE SIGNALS NOW!
SNEAK PEEK OF OUR SPECIAL MARKET GAUGE
Our exclusive market sentiment gauge moves with the market and is powered by our V10 trading system. It shows you the current market trend and where the price is within the stock market cycle.
Technical Index & Bond Trader Newsletter does all the hard work for you. Anytime the market trend changes and there is a new trade, stop, or profit target, you will receive a notification. Trades are sent after the market closes and are entered at the open the following day.
Trades last an average of 30 days. We trade the SP500 and Nasdaq ETFs (stocks) and the TLT (bonds) ETF. If you are looking for something simple, slow, and consistently profitable, subscribe now.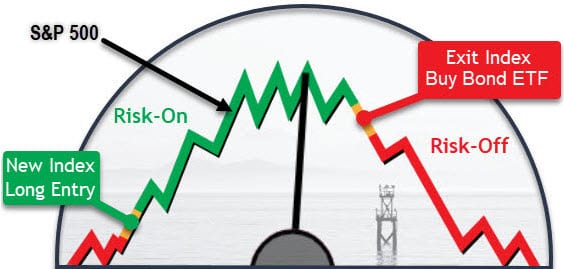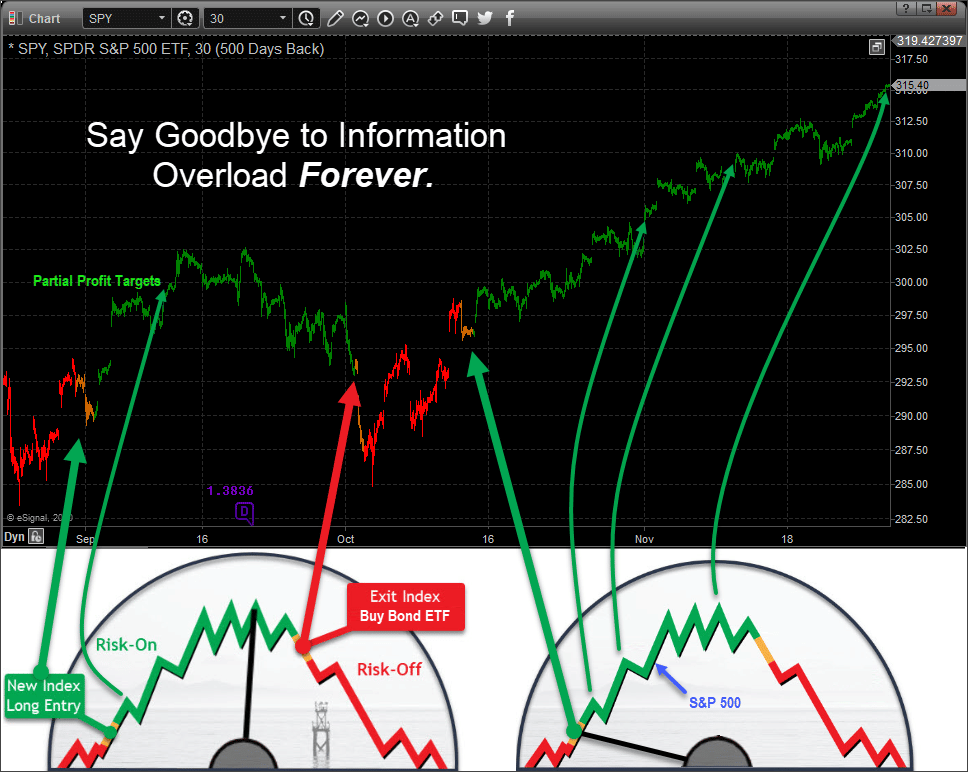 SEE THE CHARTS THROUGH OUR EYES
The SPY (SP500) and QQQ (Nasdaq) ETFs mimic the US stock market and are known as Risk-On assets. They are the most stable, liquid, and predictable stock indexes to trade. The 20+ year Treasury bond ETFs are also liquid and are known as Risk-off assets.
Efficient trading means fewer trades, lower drawdowns, and higher return on investment. There is nothing more basic than owning stocks or bonds, and knowing when to hold one or the other.
For example, the February/March 2020 stocks crashed 34%, while the TLT bond ETF rallied 30%, allowing the system to profit while others lost money. And because we use position sizing and trailing stops, we are never on the wrong side of the market for very long.
OUR MOST SIMPLE TO FOLLOW
INDEX & BOND ETF TRADING STRATEGY
– Crush the S&P 500 returns in both bull and bear markets.
– Max 2 Position, Risk & Position Sizing, Early Alert Notice
– Average holding period of 39 days. Average trade gain 4.2%
– Simplify Your Life, Portfolio, and Grow Your Business/Assets
TIBT Strategy is a trading model based on technical analysis, inter-market analysis, sentiment, and position/risk management. Generate Alpha trading S&P 500, bonds, or cash using this systematic approach. Trade 1x, 2x, or 3x leveraged ETFs and choose the level that best fits your risk tolerance.
SIMPLE RISK-ON/RISK-OFF
STRATEGY THAT MAKES SENSE
In this chart, you can see how our proprietary system sees the market with color-coded bars. The system also tracks the most active price and time cycles within the market, identifying areas when partial profits should be taken to reduce downside risk. As you can see, it has been incredibly accurate for knowing when to own stocks and bonds.
Know when it's safest to own stocks or bonds and become a more confident, and profitable, trader or resource to your clients with our TIBT strategy. We want to help you succeed by providing real value!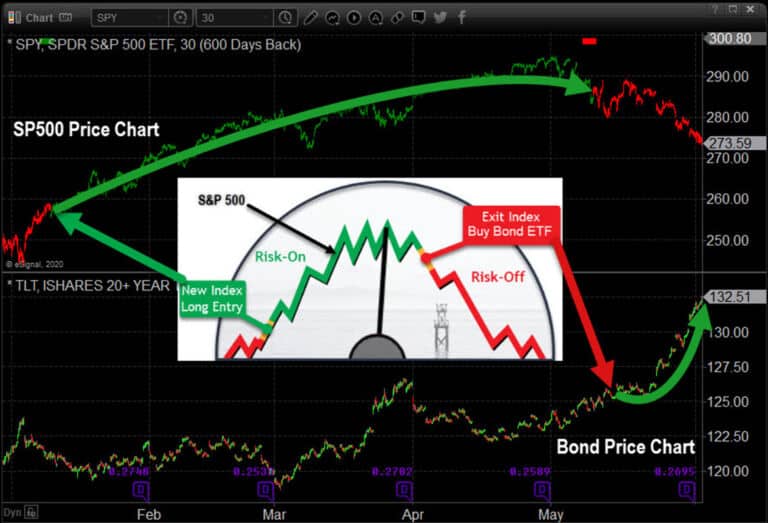 KNOW WHEN TO BUY AND SELL
This model works for individuals, advisors, RIAs, hedge funds…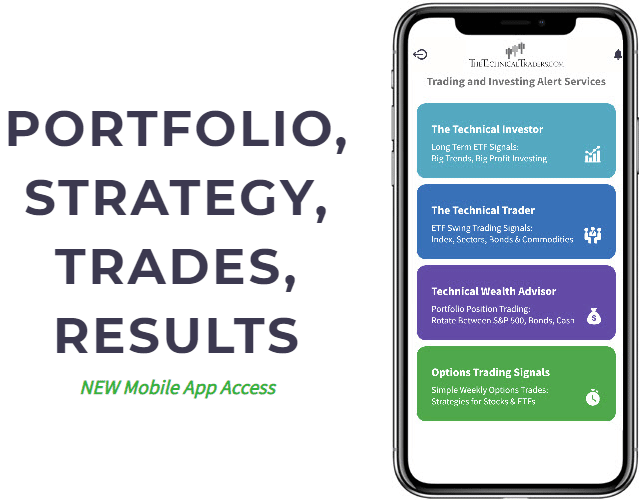 For decades, Chris Vermeulen has been trading strategies on the two most liquid assets: stock indexes and Bonds. Chris started trading in 1997 and taught himself to trade through college. As a result, Chris's first trading profits grew and eventually allowed him to become financially free by the time he turned 27.
Now a multi-millionaire and a highly skilled trader in his own right, Chris and his team are helping provide critical strategy and trade timing services to thousands of people using the same strategies. We specialize in swing trading, position trading, and long-term investing. The strategies trade the most stable, predictable, and liquid ETFs.
The combined skills and experience of the team provide users with a highly profitable systematic trading system that is second to none. Everything built into these trading systems is in Chris's Technical Trading Mastery book. Imagine being on the winning side of the market to grow your portfolio or your client's accounts month after month. The stress reduction and peace of mind that you and your clients will experience are truly life-changing.
The Technical Traders team has been developing computer systems as far back as the 80's on the first Apple computer. They have designed and built automated trading systems for individual traders, advisors, hedge funds, and private equity firms, including our acclaimed systems like this one – BAN Trader Pro strategy.
SPECIAL LIMITED-TIME BONUSES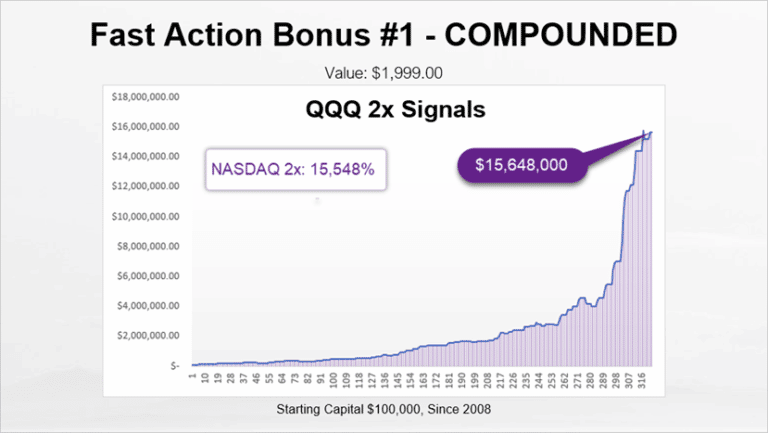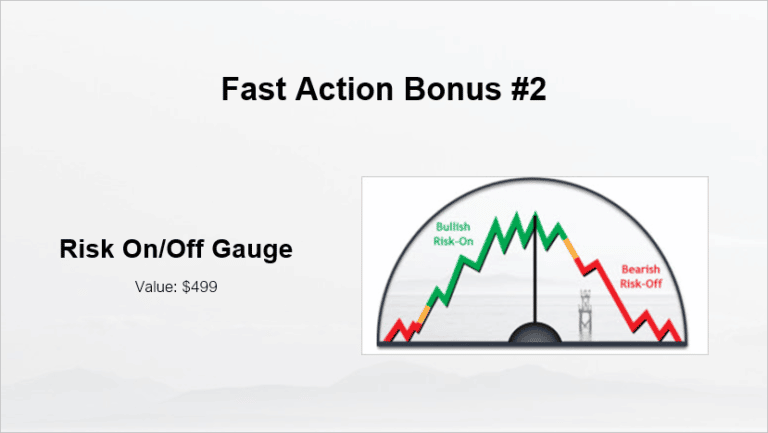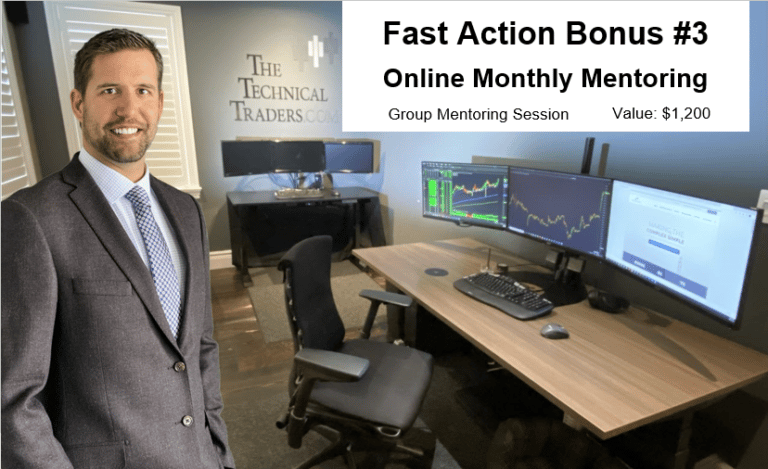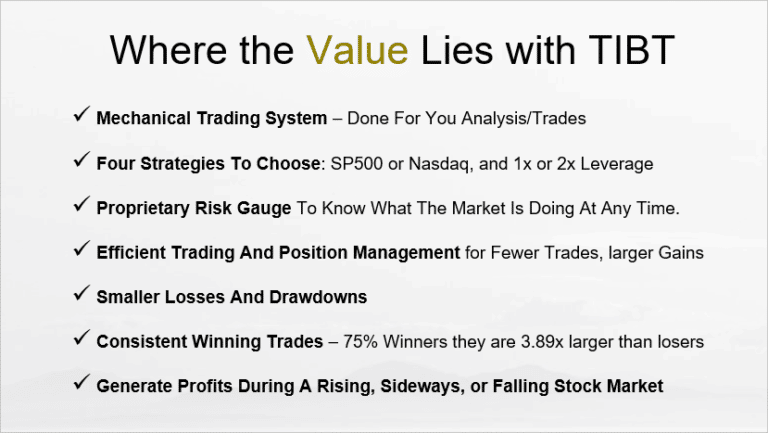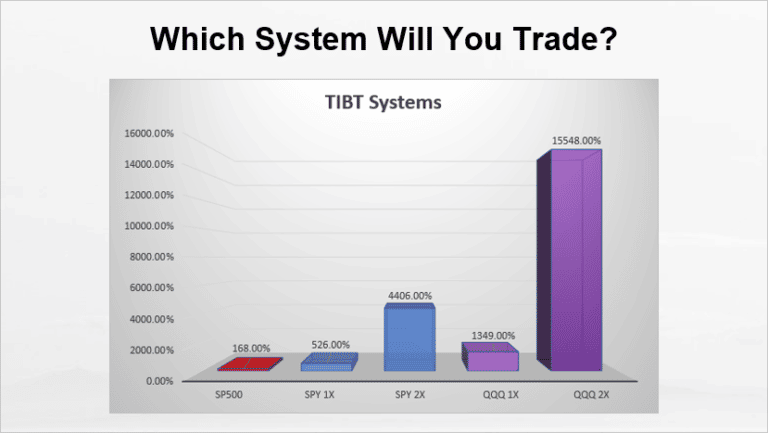 RECOGNIZED LEADER IN TECHNICAL ANALYSIS WORLDWIDE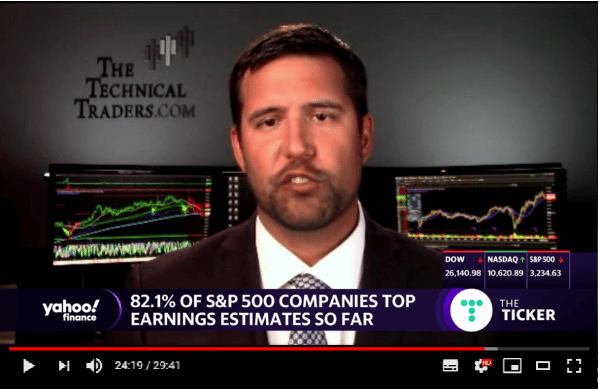 BECOME AN INDEX & BOND TRADER WITH OUR TOTAL ETF PORTFOLIO!
Our exclusive market sentiment gauge moves with the market and is powered by our V10 trading system. It shows you the current market trend and where the price is within the stock market cycle.
The TIBT strategy generated an incredible amount of Alpha/Profit over the past 14+ years – better than any other index trading strategy we've ever seen. The value of a fully mechanical trading strategy like this in the hands of large hedge funds or institutions is possibly worth tens of millions or more.