Chris Vermeulen
Founder & Chief Market Strategist
Chris Vermeulen, the visionary investor who pioneered an industry-breaking method of investing called "Asset Revesting." Chris introduced this innovative approach in his latest book, "Asset Revesting – How to Exclusively Hold Assets Rising in Value, Profit During Bear Markets, and Continue Building Wealth in Retirement."

Chris's journey in the financial world began in 1997 at 16. Using his innate talent for trading and risk management, Chris earned enough money to pay for his final year of college, where he earned a business diploma in operations management. He then transitioned into a full-time entrepreneur and trader, achieving financial freedom in his 20s.

His expertise in technical analysis led him to create systematic processes that uncover unique trading and investment opportunities. A persistent advocate for managing portfolio risk, Chris has little faith in the buy-and-hold strategy, which often entails holding onto depreciating assets.

Chris's innovative approach to asset allocation emphasizes efficiency, resulting in systems that manage portfolio positions, exhibit low drawdowns, and consistently outperform the markets. His short-term and long-term strategies are perfect for those seeking proven techniques to manage and protect capital.

Chris is widely recognized as an exceptional technical trader, possessing profound insight and a keen understanding of market trends. He shares his wisdom in his book "Technical Trading Mastery, Second Edition – 7 Steps to Win with Logic," further solidifying his reputation as a trailblazer in the financial industry.

Detailed background, experiences, and hobbies. Learn More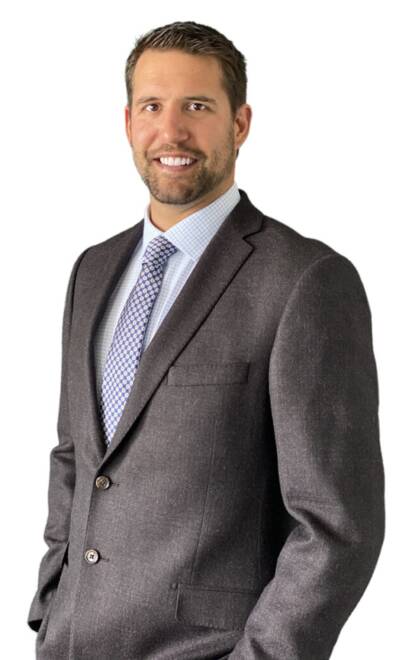 Ashley Mulock
Chief Operating Officer
Ashley has had a winding road toward becoming the Chief Operating Officer at The Technical Traders and co-author of the book Asset Revesting. After graduating from university with degrees based in Outdoor Recreation, Tourism, and Geography, Ashley spent much of the last two decades honing logistic and communication skills worldwide.
Having traveled to approximately 50 countries and returned to school to earn a Business Certificate, Ashley brings a different kind of employment and experience background to our team.
Her career path has been geared toward Operations and Client Care rather than the Financial world. Jobs have included: being a Logistical Coordinator at an overnight camp in Virginia; a Reservations Agent at Ritz-Carleton Hotel in Florida; an Assistant Store Manager in Colorado and New York; a Purser aboard a tall ship in Nova Scotia; and an Office Coordinator and then a Department Supervisor in Ontario.
Ashley's travel experience has taught her the importance of effective communication, preparedness, and efficiency while leaving room for the unknown or unexpected. Empathy, flexibility, strength, and a positive mindset are what life experiences Ashley brings with her to The Technical Traders.
Ted Johanson
Membership Sales Manager
Ted's widespread background spans sales, PR, and event management in multiple industries, including hospitality, events, fitness, and ski resorts. He has worked with various noteworthy clients, including the White House under the Obama Administration, Joie De Vivre Hotels, Heavenly Ski Resort, Red Bull, Monster Energy, U.S. Air Force, U.S. Navy, Optimum Nutrition, and Celsius.
After incurring stock losses by listening to friends, colleagues, and an advisor who insisted on holding stocks falling in value after a trend reversal, Ted sensed there was a better way. Research led him to technical analysis, online courses, and countless hours on "YouTube University." Ted used this knowledge to recover all prior losses, but only at the cost of time, stress, and various new-trader mistakes. He joined the CGS/BAN subscriptions one year ago and now enjoys higher gains, lower stress, and member content that keeps him level-headed by seeing the market through a veteran trader's eye.
Ted's extensive career experience, passion for capital markets/charting, and absolute belief in Chris Vermeulen's approach as an active subscriber make him a perfect fit to help potential members navigate their options.
In his spare time, Ted immerses himself in nature, where you can find him taking part in several outdoor adventures – motocross racing, snowboarding, skiing, mountain biking, traveling, and hiking.
Brian Benson
Technical Analyst & Options Expert
One of the top options trading coaches, Brian Benson, is our lead options expert. As a full-time trader with over 25 years as a successful options trader, Brian has experienced just about everything the markets can throw at him.
Having owned and run an options educational firm in the past, Brian is no stranger to how the stock and options markets move. His expertise has allowed him to become a sought-after options trading coach and mentor. When it comes to trading, Brian is one of the best there is. Period.
Brian's passion for teaching and his skills as a trader carries over to Options Trading Signals, where he teaches traders to profit from trading stock and ETF options.
Brian developed his trading techniques with one goal in mind – to create a reliable trading strategy that was easy to manage. Anyone who follows Brian will learn his methods and will be able to apply these learnings to their account and be able to follow his trades.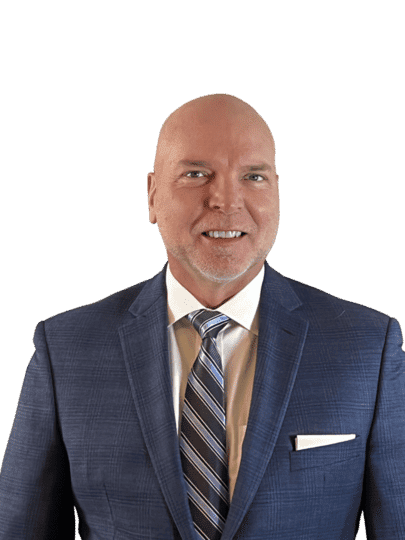 Let's talk.
We're here to help you thrive!
We are here to help you achieve your financial and lifestyle goals. The opportunity is yours to let us show you how we can help protect and grow your wealth and business with our investment strategy signals.