As Gold Breaks Out In Many Major Currencies, Is This Signifying A Decisive Shift Towards Defensive Assets For Investors?
Chris Vermeulen, joins The Korelin Economics Report to highlight a chart he sent out this morning highlighting the gold price breaking its downtrend line in 6 different currencies. You can see the chart below. This leads into a discussion on the potential of a broad shift of investor interest toward defensive or safer assets. Listen to learn more.
CLICK

HERE

TO LISTEN TO THE INTERVIEW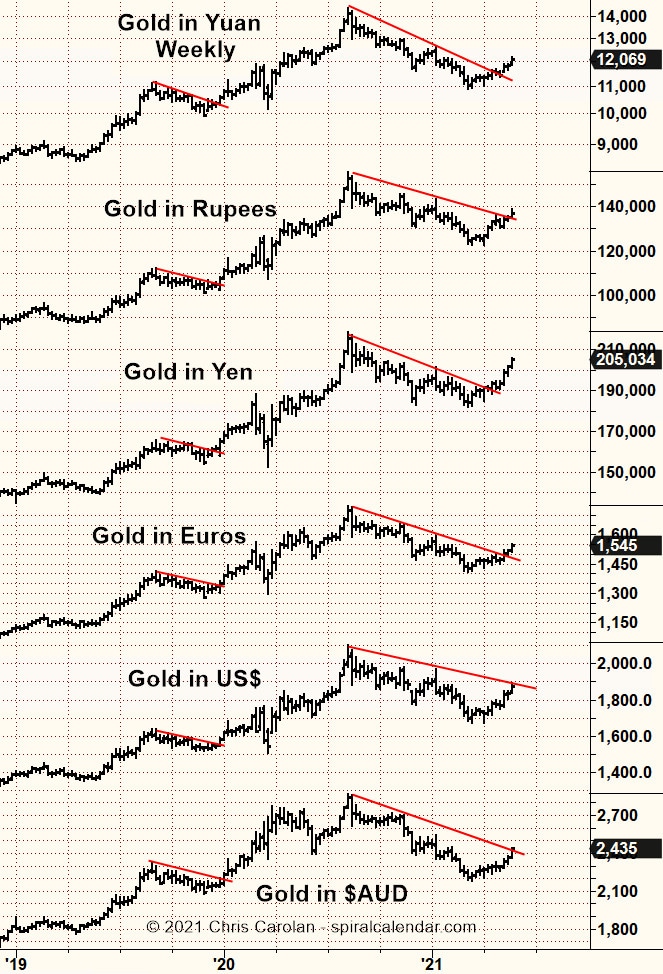 GET YOUR DAILY DOSE OF CHRIS'S PRECIOUS METALS ANALYSIS ALONG WITH THE HOTTEST ETFS TO TRADE WITH BAN TRADER PRO!