Who Am I & My Beliefs:
Here is a little bit more of a granular overview of who I am so you know who is behind the scenes pulling the levers and pushing the buttons, which generates some of the investment decisions.
We, as individuals, become more successful when we fully commit to an idea and a process. I started trading when I was only 16 years old, and I'm over 40 now with no plans to stop, in fact, I feel like I'm just getting started!
I have lived and breathed trading my entire life, having been through three bear markets and soon a fourth. As a result, I fully grasp the power of portfolio position and risk management of what works and what does not, along with my own set of beliefs in how the markets move and how they can be traded. In short, if you are over the age of 40 and have a large investment account, you should be navigating these markets completely opposite from what everyone else is doing.
I have traded all styles over the years, from scalping to day trading, swing trading, and long-term investing. From fundamentals to technical analysis, from stocks, options, currencies, futures, and ETFs. Exchange traded funds are now where I focus my time and money. I provide my trade signals to subscribers, and they copy the trades I do in my portfolio.
My goals are to generate maximum growth while having strict capital preservation rules in place. This is the ultimate combination for consistent above-average returns without the stock market rollercoaster ride. In addition, I believe in only owning assets that are rising in value, which makes what I do different from everyone else who buys and holds stocks, bonds, precious metals, crypto, etc., who watch them fall sharply during market corrections and bear markets. As a result, I only do two things now: follow price charts and manage positions and risk.
If you believe, as I do, that holding assets that are falling in value and watching your wealth drop by 20%, 35%, 50%, or more is a giant waste of time and risky for your retirement, then we are on the same page.
If you want to know what I am like at the core… This is my personality, and note, you don't have to like who I am, but you may find my research and trades helpful https://www.16personalities.com/intj-personality
Business Experiences:
I am an entrepreneur at heart. I have done, and still do, many things. I just can't stop having fun turning ideas into reality!
I started trading in high school in 1997.
Owned and ran "The Lawn Barber" (Lawn care business).
Helping others learn technical analysis and trading with my online newsletter. Started in 2001, and I'm still doing it here today!
Created a high-end brand of healthcare products and built a dealer network across Canada and the USA. I exited the healthcare industry when another business bought my company in 2007.
Published book Technical Trading Mastery – 7 Steps To Win With Logic
Built and own high-end rental properties.
Built and own a self-storage facility.
Built, patented, and licensed the world's first electric flying jet surfboard in 2019.
A founding father of the 100 Men Who Care group. We raise money for local charities to help kids and families in need.
Continue to refine my swing trading and investing strategies to generate consistent above-average growth – I will do this till the day I die. It is my passion.
The bottom line is that I understand business, marketing, sales, generating income (ROI), and managing risks. I'm long-range results-focused and know how much hard work it takes to make and save money. I lived through a bankruptcy growing up, and I have blown up three trading accounts along the way. Sometimes, hitting the bottom is the best way to learn.
Specialties:
Efficient strategies that generate higher ROI but trade less frequently.
Swing trading and active portfolio investing
Following S&P 500, Nasdaq, Sectors, Bonds, Dollar Index, Metals, and Oil.
Trading ETF's
Certifications:
Became a certified pilot at the age of 16
Graduated Seneca College Toronto 3yr Program: Business administration, specializing in operations management.
Learned trading and investing from the school of hard knocks for 25+ years.
Location:
1.5 hours north of Toronto, Canada.
Hobbies/Sports:
Horseback riding
Sailing
Kiteboarding
Hydrofoil surfing
Fishing and spearfishing
Frisbee and hacky sack
Metal detecting
Inventing and building things
Philanthropy – How we give back to communities. Learn More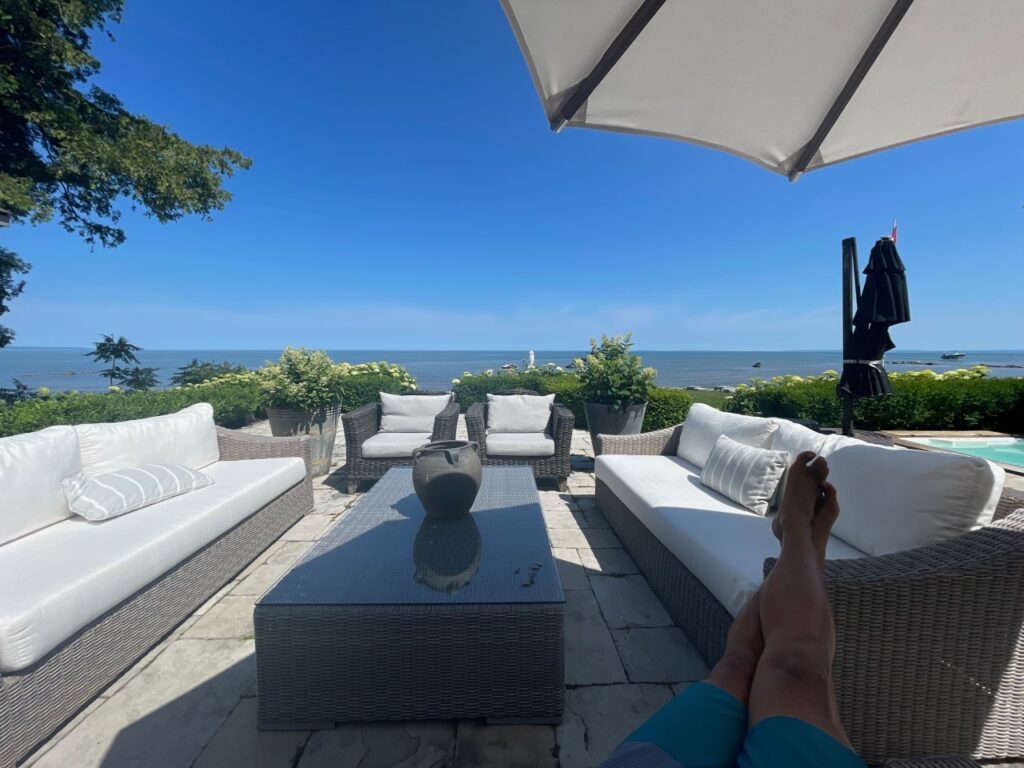 Let's talk.
We're here to help you thrive!
We are here to help you achieve your financial and lifestyle goals. The opportunity is yours to let us show you how we can help protect and grow your wealth with our investment strategy signals.