Prepare for a Gold/Silver Rally
Our modeling systems are suggesting that Gold and Silver will begin a new upside rally very quickly.  We wrote about how our modeling systems are suggesting this upside move could be a tremendous opportunity for investors over 2 weeks ago.  Our initial target is near the $1245 level and our second target is near the $1309 level.  Recent lows help to confirm this upside projection as the most recent low prices created a price rotation that supports further upside price action.  What is needed right now is a push above $1220 before we begin to see the real acceleration higher.
The Daily Gold chart, below, shows our Fibonacci modeling system suggesting that $1235 to $1250 are the upside target ranges.  Near these levels, we should expect some price rotation before another leg higher begins.  Currently, support near $1180 is the floor in Gold.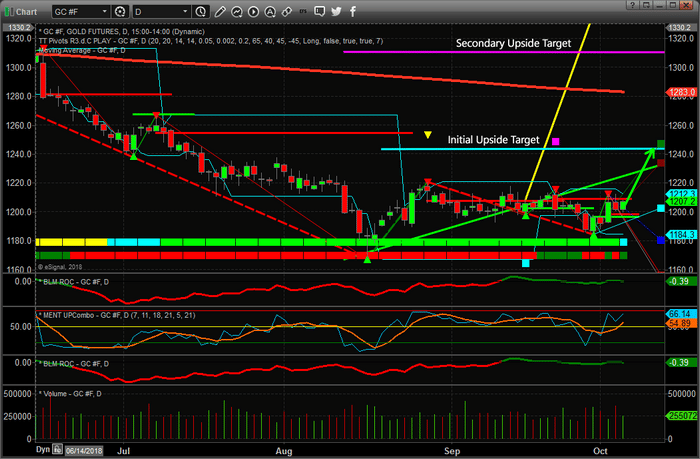 If you are a fan of the shiny metals and want to know what we believe is likely to happen over the next 8+ months, then please take a moment to join the Wealth Building Newsletter to learn how we can help you find and execute better trades.  We provide even more detailed research and predictive price modeling for our subscribers and we believe this bottom setting up in Gold may be the last time you see $1200 prices for a while.  Check out www.TheTechnicalTraders.com today.
Chris Vermeulen